At BenchSci, we're always looking for new ways our technology can help you design and run more successful experiments. Over the last few months, we launched more exciting new updates. Read on for a quick recap of these updates and how they can support your research.
Sort product results by matching figures
You can now sort product results from least to most matching figures, allowing you to find newer or rarer products with few citations more easily.
View figure totals broken out by source
Now, when viewing figures on the product page, sources of vendor and third-party figures are clearly displayed, giving you even more data to leverage when planning your experiments.

Easily find in vitro grade data
An IVD grade filter within Additional Specs is now available, providing easier access to these high-quality products.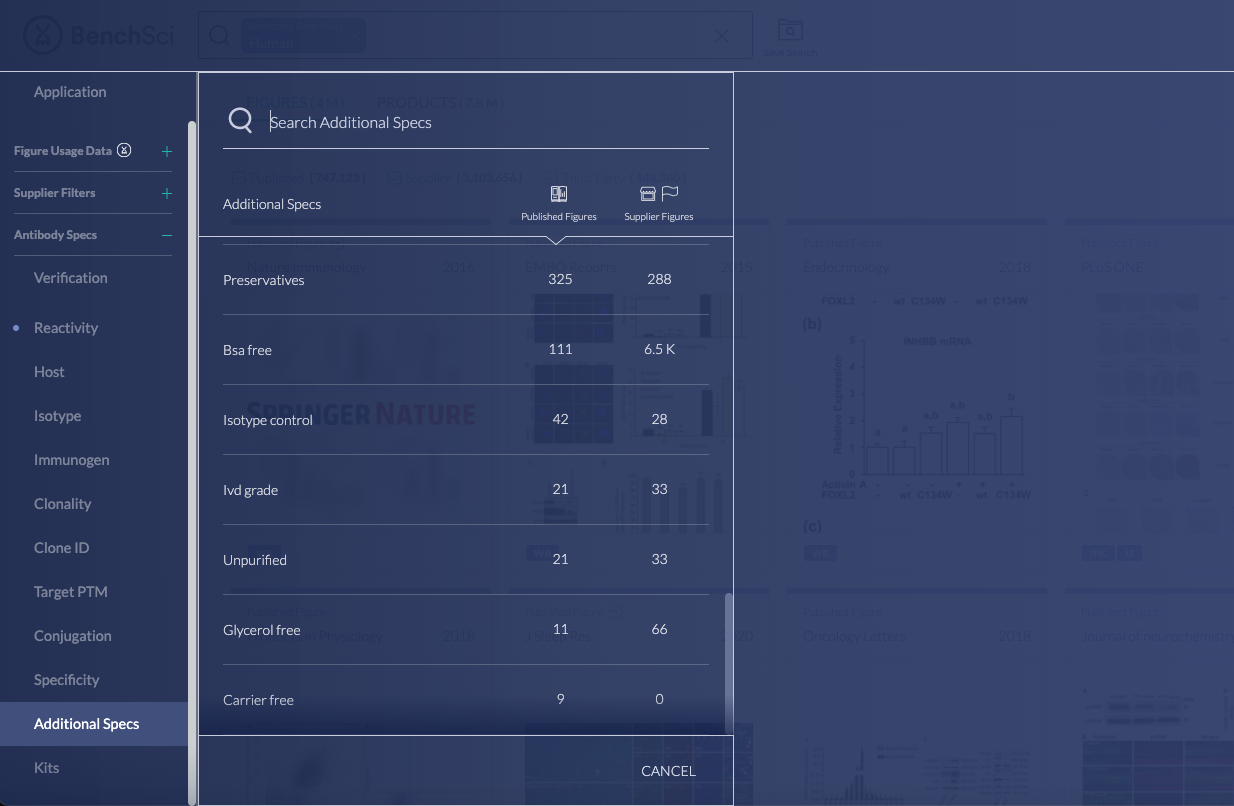 Improved search term matching
We're always looking for ways to make our technology more intuitive so you can arrive at your desired results sooner. Now, non-protein results (like "mouse") that exactly match your search term appear higher in the suggestions to help you find them faster.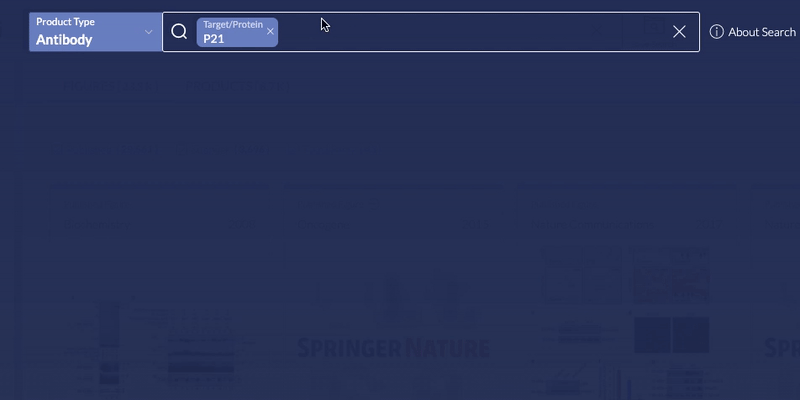 Improved PTM alias recognition
We've improved the searchability of post-translationally modified targets by adding functionality to better recognize PTM aliases entered in the search bar, including hyphenated aliases (for example, phospho-AKT and phosphorylated AKT are both now recognized).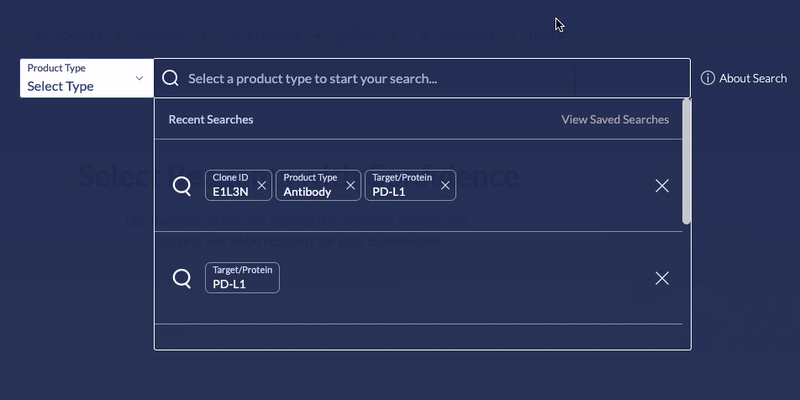 That sums up the new updates we rolled out in the last few months.
What new features would you like to see on BenchSci? Let us know in the comments below and subscribe to our blog to hear about all of our newest releases.