Diversity, equity, and inclusion are important to us at BenchSci and as a part of our DEI journey we are committed to learning about, celebrating, and amplifying the voices and accomplishments of people from diverse backgrounds.
That's why this year for Women's History Month and International Women's Day, we are celebrating the achievements of ten women who have challenged societal norms and made impactful changes in science, technology, engineering, and math.
---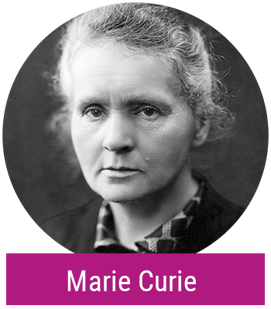 Marie Curie (b. 1867, d. 1934) was a Polish and naturalized-French physicist and chemist who conducted pioneering research on radioactivity. She was the first woman to win a Nobel Prize, the first person to win a Nobel Prize twice, and the only person to win a Nobel Prize in two scientific fields.
She was born in Warsaw and was a daughter of a secondary school teacher who provided her with early scientific education. In 1891 she went to Paris to continue her studies at the Sorbonne where she met Pierre Curie, Professor in the School of Physics, and they married in 1895. Inspired by the discovery of radioactivity by Henri Becquerel the following year, the couple dedicated their time to scientific research ultimately discovering the elements of polonium (named after Poland, Curie's homeland) and radium in 1898. They were awarded the Nobel Prize for Physics in 1903 alongside Becquerel for their work. That same year, she succeeded her husband as the Head of the Physics Laboratory at the Sorbonne, and gained her Doctor of Science degree. In between her lab work she gave birth to two daughters and helped to finance their research with various teaching positions. Pierre suddenly died in 1906 resulting in Marie assuming his professorship and becoming the first woman to teach at the Sorbonne. In 1911, she was awarded the Nobel Prize for Chemistry for her work isolating pure radium, and she founded the Radium Institute at the University of Paris.
Curie was celebrated during her lifetime for her immense contributions to the fields of nuclear physics and chemistry, accumulating many awards such as the Davy Medal of the Royal Society and a gram of radium gifted to her by President Harding of the United States for her service to science. She died in 1934 ultimately as a result of radiation.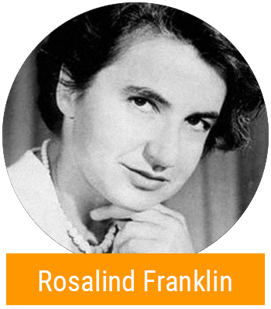 Rosalind Franklin (b. 1920, d. 1958) was a British chemist and X-ray crystallographer whose work was central to the understanding of the molecular structures of DNA, RNA, coal, and graphite. Franklin also contributed new insight on the structure of viruses, helping to lay the foundation for the field of structural virology.
Franklin was born in London, to a Jewish family who valued education and public service. At age 18, she enrolled in Newnham Women's College at Cambridge University, where she studied physics and chemistry. She enrolled in Cambridge's postdoctoral program in physical chemistry and went to work for the British Coal Utilization Research Association where her work on the porosity of coal became her Ph.D. thesis, and later it would allow her to travel the world as a guest speaker. In 1946, Franklin moved to Paris where she perfected her skills in X-ray crystallography, which would become her life's work. She returned to London to take on a job at King's College where her work with X-ray diffraction images of DNA resulted in the famous Photo 51 which ultimately led to the discovery of the double helix structure which Francis Crick, James Watson, and Maurice Wilkins shared the Nobel Prize in Physiology or Medicine in 1962.
She was diagnosed with cancer in 1956 while on a work-related trip to the United States but continued to produce 13 more papers before her death in 1958. Although her works on coal and viruses were well appreciated in her lifetime, Franklin's contributions to the discovery of the structure of DNA were largely unrecognized. The Nobel Prize did not award her posthumously, and today she is sometimes known as the "unsung hero of DNA".
Read more about Rosalind Franklin.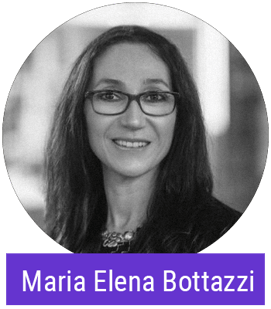 Maria Elena Bottazzi (b. 1966) is a Honduran and Italian-born naturalized American microbiologist and internationally recognized vaccinologist. She co-led a team that developed a patent-free COVID-19 vaccine to help close the vaccine gap between rich and poor countries. Alongside her research partner Peter Hotez, she was nominated for a Nobel peace prize for this work.
Bottazi studied microbiology and clinical chemistry as an undergraduate at the National Autonomous University of Honduras, before earning a doctorate in molecular immunology and experimental pathology from the University of Florida. She earned her Ph.D. in cellular biology at the University of Miami and the University of Pennsylvania. Today, she is the Associate Dean of the National School of Tropical Medicine at Baylor College of Medicine in Houston, Texas. Her work primarily focuses on neglected tropical diseases and emerging diseases.
The author or coauthor of more than 150 scientific papers, Bottazzi has been recognized with awards and honors from around the world, including the Orden Gran Cruz Placa de Oro bestowed by the National Congress of Honduras.
Read more about Maria Elena Bottazzi.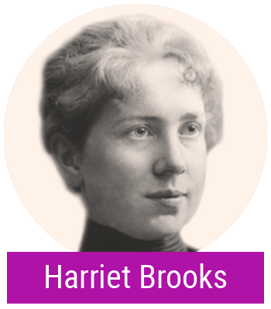 Harriet Brooks Pitcher (b. 1876, d. 1933) is considered the first Canadian woman nuclear physicist and made significant contributions in the field of atomic physics. She was one of the first to identify the element radon, and to discover the quantum phenomenon of atomic recoil.
Ernest Rutherford, considered "the father of nuclear physics", stated that Brooks was "the most pre-eminent woman physicist in the department of radioactivity," next to Marie Curie. Her discoveries in radiation were essential contributions to Rutherford's theory of radioactivity and radioactive decay, for which he won the Nobel Prize in 1908.
Brooks earned her bachelor's degree in mathematics and natural philosophy from McGill University in 1898, and in 1901 she became the first woman to receive a master's degree at McGill.
Read more about Harriet Brooks.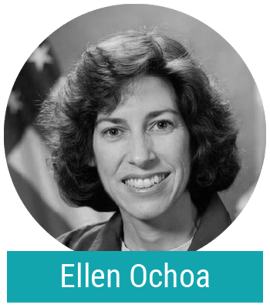 Dr. Ellen Ochoa (b. 1958) is a highly distinguished astronaut. She became the first Hispanic woman to go to space when she served on a nine-day mission aboard the space shuttle Discovery in 1993 and has logged close to 1,000 hours in orbit on four different space shuttle missions.
Ochoa earned her bachelor's degree in physics from San Diego State University before receiving her master's and doctorate degrees in electrical engineering from Stanford University. She is a co-inventor on three patents in optical information processing and has authored multiple technical publications.
Most recently, Ochoa was the Director of NASA's Johnson Space Center in Houston, Texas, the center's first Hispanic director and its second woman director. Ochoa retired from federal service in 2018.
Read more about Ellen Ochoa.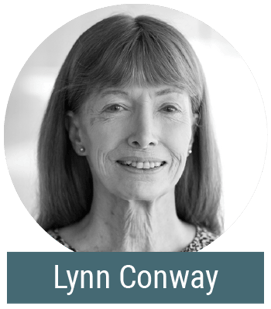 Lynn Conway (b. 1938) is a computer scientist and engineer whose pioneering work in microelectronics chip design has impacted many modern tech companies worldwide. A graduate of Columbia University's School of Engineering and Applied Science, she co-authored the book Introduction to VLSI Systems in 1978, making VLSI design feasible and practical.
Conway is also widely recognized for her work as a transgender activist. She has openly shared her experiences as a computer engineer and a transgender woman, including her story about being wrongfully dismissed at IBM for being transgender. Despite Conway's hardships, her passion and determination allowed her to enjoy a longstanding, influential career in computer science, including stops at the Xerox Palo Alto Research Center (PARC) and the University of Michigan.
Read more about Lynn Conway.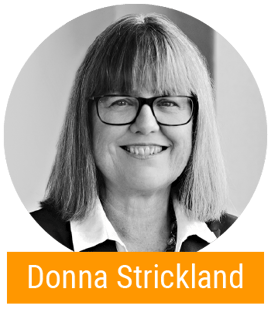 Donna Strickland (b. 1959), a Canadian Nobel laureate, became the third woman to win the Nobel Prize for Physics and the first in 55 years in 2018. Her revolutionary work on chirped pulse amplification, alongside colleague and advisor Gerard Mourou, has become an essential part of corrective eye surgeries, industrial machining, and medical imaging.
Born in Guelph, Ontario, Strickland obtained her bachelor's degree from McMaster University in Hamilton and her Ph.D. in optics from the University of Rochester. She is currently a professor at the University of Waterloo's Department of Physics and Astronomy. Strickland is an honorary fellow of the Canadian Academy of Engineering and the Institute of Physics and holds numerous honorary doctorates.
On gender parity in STEM fields, Strickland says, "I think things are better for women than they have been. We should never lose [sight of] the fact that we are moving forward. We are always marching forward."
Read more about Donna Strickland.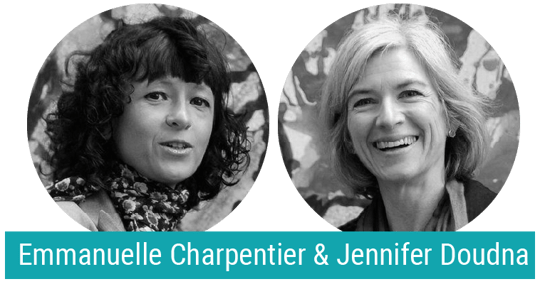 Emmanuelle Charpentier (b. 1968) and Jennifer Doudna (b.1964) are the winners of the 2020 Nobel Prize in Chemistry for their paper on CRISPR/Cas9, marking the first time the award has gone to two women.
Their discovery of CRISPR/Cas9 "genetic scissors" in 2012 has enabled scientists to make specific and precise changes to the genetic code contained in living cells. Since that time, their findings have been rapidly adopted, significantly impacting areas such as cancer therapy and crop growth.
Charpentier (b. 1968) studied biochemistry, genetics, and microbiology at the University Pierre and Marie-Curie (now the Sorbonne University) in Paris, France, and earned her Ph.D. in microbiology from the Pasteur Institute. After a few years in the United States, Charpentier returned to Europe in 2002. Continuing her work there, she published a discovery of a previously unknown molecule in 2011, the same year she met Doudna.
Doudna (b. 1964) studied biochemistry at Pomona College in Claremont, California, and later received her Ph.D. from Harvard Medical School in Boston. Doudna was introduced to CRISPR in 2006; prior to that, she had studied how bacteria make RNA molecules for other purposes, such as sensing the environment and silencing certain genes.
Read more about Emmanuelle Charpentier and Jennifer Doudna.



Katherine Johnson (b. 1918, d. 2020) was a mathematician whose contributions to the NASA space program have enabled humans to achieve space flight.
A gifted child with an inquisitive mind, Johnson graduated summa cum laude with degrees in mathematics and French from West Virginia State College (now West Virginia State University). After several years as a teacher, Johnson applied and was accepted for the position of "computer", people who performed and checked calculations for technological developments, at the National Advisory Committee for Aeronautics (NACA). Shortly after its reformation into NASA, in 1961, Johnson calculated the path that sent the first U.S. astronaut to space, Alan Shepard, Jr. She played a role in confirming that John Glenn's space journey was calculated correctly; Glenn became the first U.S. astronaut to orbit the earth. Johnson was also a part of the team that performed the calculations for Apollo 11's trip which sent three men to the moon in 1969.
Johnson continued to serve in critical roles at NASA until her retirement in 1986. She received numerous awards for her contributions to space exploration, including the Presidential Medal of Freedom in 2015.
In 2016, Margot Lee Shetterly published the book Hidden Figures: The American Dream and the Untold Story of the Black Women Mathematicians Who Helped Win the Space Race, covering the extraordinary achievements of Johnson, Dorothy Vaughan, and Mary Jackson while at NASA. A film based on the book was released the same year.
Read more about Katherine Johnson.
---
The accomplishments of these women and many other women have helped shape science, technology, engineering, and mathematics. Like them, we can choose to challenge traditional approaches, methods, and expectations to accelerate both scientific and societal change.
Learn more about our commitments and initiatives to increase diversity in STEM.