We are proud to announce our first vendor partnership, Abgent, a global antibody manufacturer with more than 65,000 products.
Abgent has installed the BenchSci widget on their website – click here to view.
What is the BenchSci widget?
The BenchSci widget displays antibody validation data in the form of published figures on vendors' antibody pages.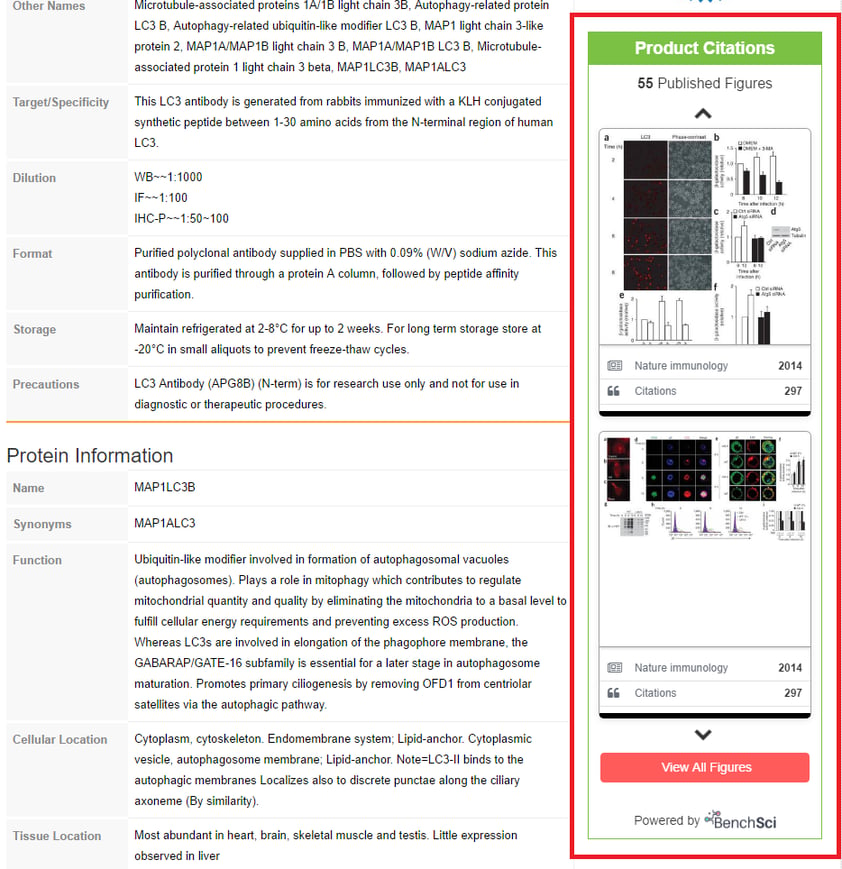 But we don't just do that...
Our machine learning technology not only identifies papers that mention antibodies, but also understands how those antibodies were used in the paper!
Our software identifies the specific figures, techniques, cell lines, tissues, and more. And the best part is that you can now filter the papers based on those specifications.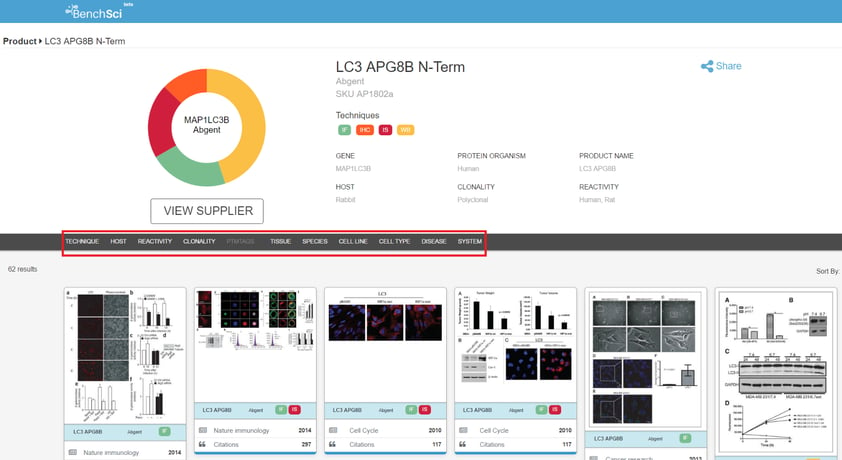 The BenchSci widget can be easily installed free of charge onto any antibody supplier website with very little effort. We provide vendors with one line of code API.
If you are interested in learning more about the BenchSci widget, please contact Liran at liran@benchsci.com.
---
The BenchSci platform will officially launch in Nov, 2016.
Sign up to be notified of the launch now at our website.